Examples of Past Publications:
Known as the "Black Moses," Harriet Tubman, who herself escaped from bondage in Maryland, returned there 13 times to liberate others and escort them north to freedom. With the help of brave, ordinary people, she was able to lead fugitives along a clandestine Underground Railroad route that modern day travelers can trace by auto. You can get tour maps and guides and an entertaining and informative audio guide at the Dorchester County Visitor Center in Maryland. The audio guide can also be downloaded from
harriettubmanbyway.com
. For a true understanding of the 125-mile journey, it's recommended to head north from Maryland.
Click on link to read more.
AMERICAN ROADS TRAVEL MAGAZINE. SPRING 2014: Louisiana's Family-Friendly Mardi Gras
Would I ever take my kids to Mardi Gras in New Orleans? No way! Not with women flashing boobs at every turn, and drunken revelers stumbling along the streets. But the time before Lent is important, and celebrated throughout the Christian world. It may be called Mardi Gras (French for Fat Tuesday), Carnevale or Carnival, but it represents the merriment that overflows the weeks before the somber 40 days of sacrifice and prayer of the Lenten season. So it was reassuring to discover Lake Charles, Louisiana, a city where families can enjoy the festive celebration with music, food, spangled costumes, parades and more.
Click on link to read more.
We who live o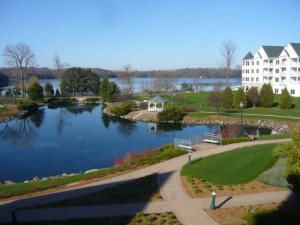 n the coasts of America rarely think of a beach vacation in the Midwest. But wonderful lakes abound in the Heartland and each one is special.
I flew into Milwaukee before being whisked off for a short hour drive to the village of
Elkhart Lake
to my accommodations at the
Osthoff Resort
. This sprawling AAA Four-Diamond Resort overlooks lovely Elkhart Lake. My room in the all-suite hotel included a full kitchen and dining area. The living room featured a gas fireplace which, I'm sure, comes in handy during Wisconsin's frigid winters. A balcony stretched across the living room and bedroom and faced the lake.
Click on link to read more.
GoNOMAD: Albany, Georgia  is Naturally F-F-Fun
When a city's trademark is a turtle, it's a sure sign that the natural world matters. I became aware of Albany's love of nature when I noticed the cement in center city giving way to parkland. The city gives the Albanians (residents of Albany, not Albania) RiverFront Park, located on the shores of the scenic Flint River: six acres of manicured outdoor recreational space with pavilions and picnic groves, and one and one-half miles of natural trails.
Click on link to read more.