Eleanor Hendricks McDaniel became intere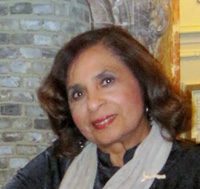 sted in travel as she studied art history. She wanted to view the wonderful paintings, sculpture and architecture in person. As she did so, she discovered the people and their lifestyles which fascinated her. She continued to travel and have gone beyond the borders of Western art. Travel, foreign and domestic, has enriched her life and has broadened her perspective.
As a domestic and international freelance travel writer for over 15 years, she writes for her blog and publications, which include magazines and newspapers (print and internet).   Eleanor Hendricks McDaniel is a freelance travel writer who specializes in destination, girlfriend getaways, food, wine, art, and historic travel features.  Articles not only include her intriguing and interesting writing style, but it is enhanced with her photographs to heighten the reader's experience.
Since Eleanor has become a travel writer, she has written for prestigious magazines, including Heart and Soul, Recreation News, American Airlines Black Atlas, Blue Ridge Country, Pathfinders Travel, Montgomery (Alabama) Living, Philadelphia Tribune, and more.